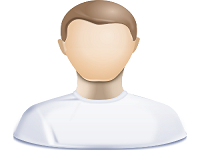 Main Features Of Agile
Fri 28 Aug 2015 00:10
Many IT products development companies and software businesses experiment with Agile frameworks and processes such as Scrum and XP to improve upon their development process and avail higher investment returns. In many ways, Agile has become synonymous with software development and is rapidly emerging as the number one choice in terms of project development frameworks. Many project managers prefer Agile in lieu of other project development methodologies. The reasons are many. Certain features of Agile remain common to all Agile offshoots such as Scrum, XP, Kanban, etc
It is worth knowing what the core tenets of Agile are:
An overview of Agile development method
Twelve core principles define the Agile process
The topmost priority is to satisfy the customer requirements through the delivery of early and quick product releases – deliver valuable software on a consistent basis.

Working releases of product features should be delivered frequently, ranging from a week to ten days, up to a maximum of one month.

Progress should be measured of the basis of working software delivered to the client. Software is more important than its documentation.

Changes should be welcomed, and incorporated into the product development cycle – even late during the development phase. The team should learn from the "inspect" and "adapt" principles and constantly try to improve its working.

The client and end users should work together through collaboration and collaborative processes.

Self-motivated individuals should be involved in the Agile process. They should be provided with a conductive environment, and all support and help should be rendered to them as and when needed. The team members should be trusted to do their job right.

The most efficient, and recommended, method of communications should be face-to-face and involve personal interactions.

Best architectures and designs emerge from self-organised and self-managing teams.

Continuous attention should be given to achieve technical excellence and good designs. Refactoring of code leads to enhanced Agility.

Agile processes should support sustainable development and be able to maintain a constant pace on an indefinite basis.

Simplicity is very important – the lesser the better.

The team strive to improve itself at regular intervals. It should make efforts to become more productive and more effective. It should possess an ability to adjust its working to suit development processes and changing environments.