Our Products
Get your operational efficiency to the next level

The most efficient scrum tool ever designed for Scrum teams.
Implement scrum fundamentals rightly and get your team on the path of continuous improvements.
TRY NOW - IT'S FREE
view more

The most efficient work management tool ever designed for teams.
Streamline your workflow, collaborate better with teams, implement best work practices.
TRY NOW - IT'S FREE
view more
Read what our clients say
We have interviewed many of our clients and found the key benefits they get after Quickscrum implementation.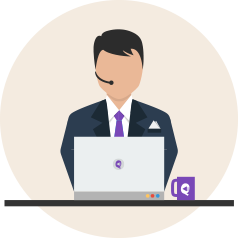 Need an expert advice?
Our experts have guided 100s of clients globally to implement
Quickscrum rightly and get their operational efficiency to the next level.